How to Sell Workout Ebooks Online
Selling ebooks is a great way to earn passive income and offer more products to your clients.
Not every person wants to sign up for the gym or personal training, but there are still thousands of people who are looking for help with working out. Many are looking for extra direction and guidance when it comes to working out, which is where ebooks come into play. 
This article will help you learn some of the best ways to start offering ebooks to earn more money. 
1. In order to sell ebooks, you need to have a following. 
Whether it be on Facebook, Instagram, Tik Tok, or another platform, it is important to focus on developing a following so you have someone to promote your ebooks to. To grow your following we suggest creating a strategy for posting and promoting your business. Some example strategies could be posting before and after photos, exercise tutorials, motivational quotes, helpful tips, recipes, or other content that people will find useful. If you begin by offering quality content to your followers for free, they'll be more inclined to buy your ebooks later because they know your content is great. If you struggle with gaining a following, you can also use Facebook groups, Linkedin Groups, and online forums to promote your products.
2. How to create your ebook. 
Creating a quality ebook takes time, but there are a lot of helpful tools out there to help you get started. One of our favorites is Canva. They have many great designs and templates for you to use to get started. Once you have your design picked out, the next step is to create your content. This step is likely the most important step because without quality content and a good program, your ebook won't do well. We suggest making a defined ebook that matches your style of training. 
Some examples are:
50 At Home Workout Ideas
8 Week Bodyweight HIIT Program
12 Week Dumbbell Only Program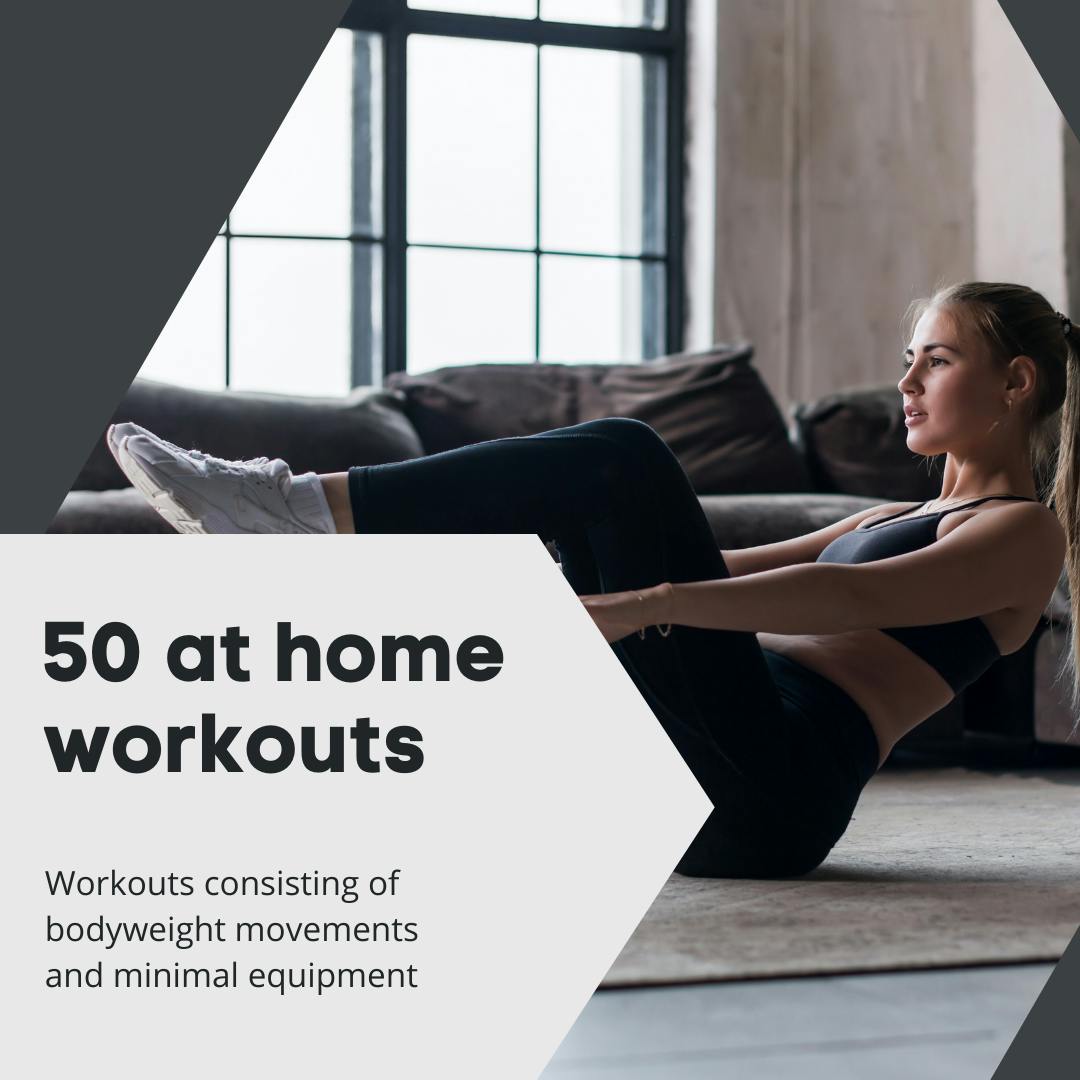 Once you have defined your ebook and created the program, here are some additional items you can include in your ebook:
Before and after photos
A "What's Needed" section showing all of the equipment they would need 
Reviews from happy clients
Exercise Videos or Pictures demonstrating the movement
Description sections describing how to perform the exercises
An Education section detailing the benefits of the program
Extra resources such as book recommendations, websites, discount codes, etc.
3. Selling Your Ebook
In order to sell your ebook, you will likely need a website or a platform where customers can purchase your ebook. There are many great website platforms out there such as Wix, Squarespace, and Shopify that allow you to create your own website and list your ebooks for sale. These platforms allow you to customize your own website, but they do take some work, money, and potentially development power to get up and running. 
If you're looking for a free & easy alternative to sell your ebook, FitMarkets allows you to create your own free online store where you can sell your ebook. In addition, you can also add other products from the FitMarkets marketplace such as supplements, protein powders, and customized apparel.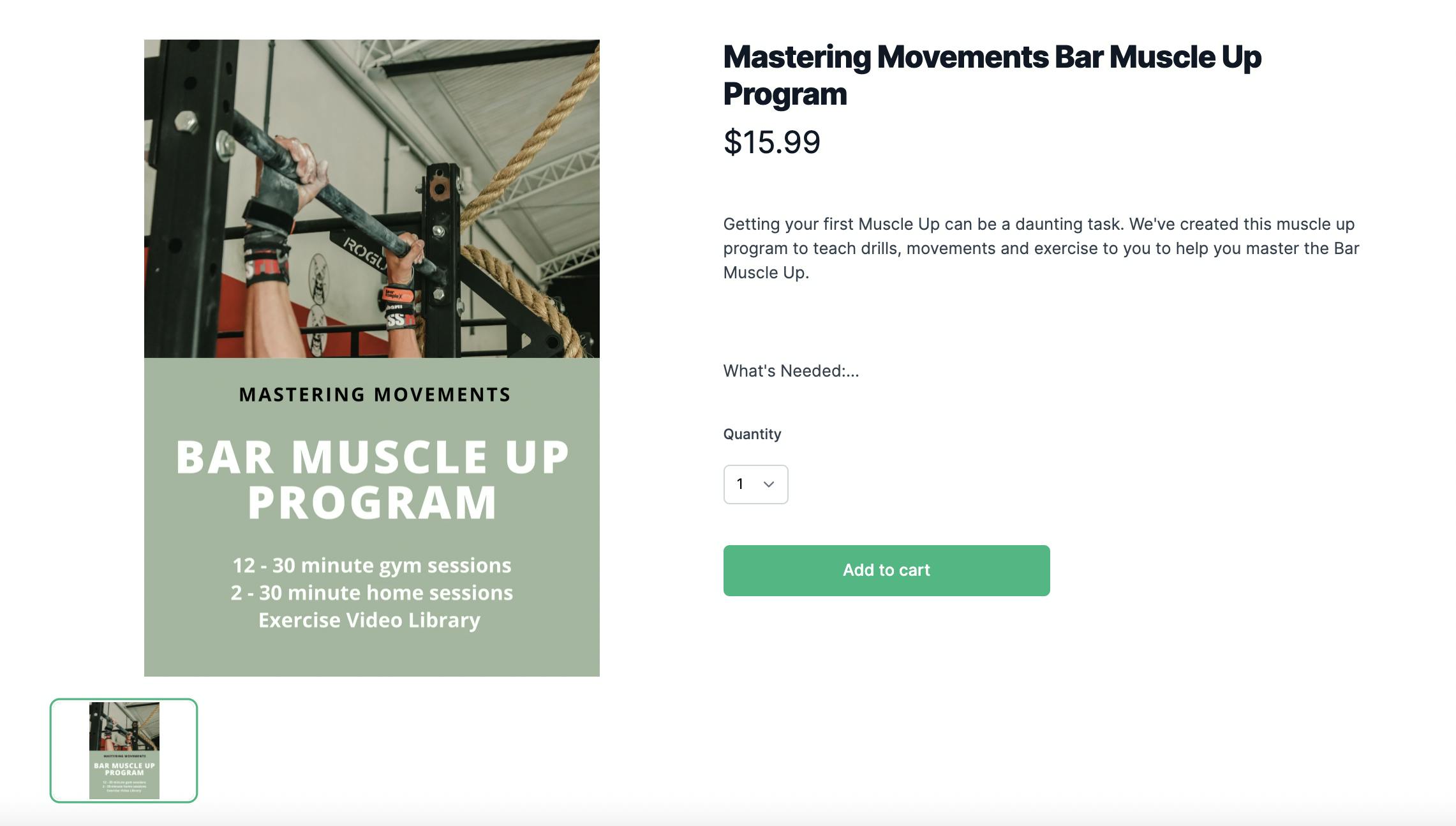 Once you've picked the best platform to sell your ebook it's time to start promoting it. Make sure to pick a price that is affordable, but showcases the value of your product. The most obvious place to start is on social media. You can highlight pictures or videos from your ebook, explain the benefits, and can even try offering a discount to attract people to your product. You can also write blog posts highlighting your ebook to draw in more people. Finally, if you have access to your clients' emails or an email list, send out an email promoting your ebook. 
By continually promoting your ebook you can make a consistent passive income with minimal extra work. Understandably, creating the ebook will take some time, but once it's been created you can sell it for as long as you like and add hundreds or thousands of dollars of income each month to your business. Get started today! 
Was this article helpful?
Enter your email below to get more tips and tricks for growing your fitness business.