How To Grow Your Personal Training Business
Tips and advice on how to grow your business when you're short on time.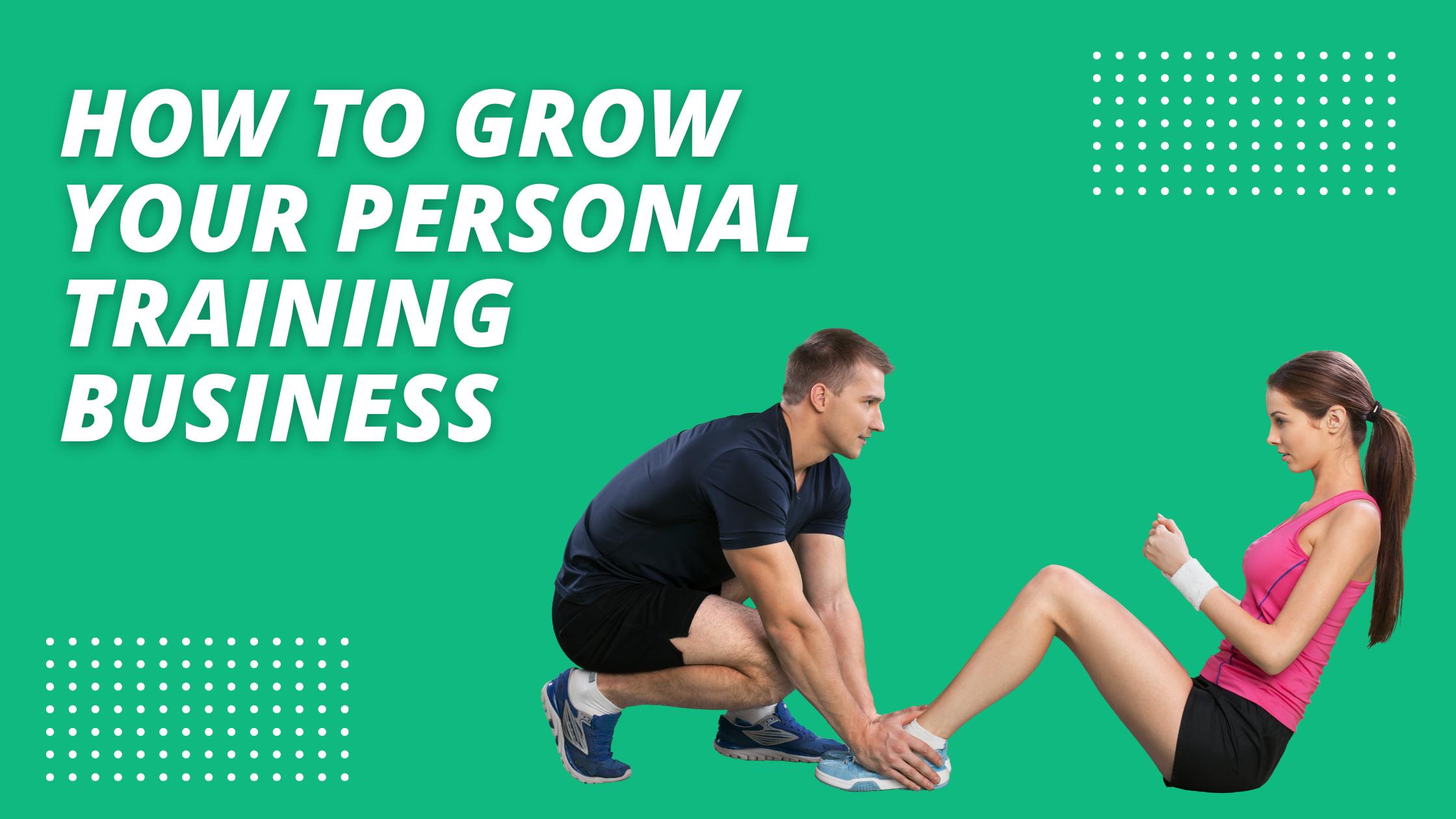 In this article we'll discuss examples of how to grow your business, but one of the main focuses is going to be how to do it with minimal time. 
There are thousands of articles out there talking about how to grow your business, but as you read through them you likely think, "Who has time to do all of this?" That's understandable since as a trainer you are likely training or wanting to train most hours of the day and you don't want to sacrifice the minimal time you have for a personal life. That's why we've highlighted these tips and give advice on how to save time doing them. 
Using Social Media
 We're all aware that social media plays a big role in promoting your business, but it can be hard to know how to use social media to do so. 
Our first suggestion is to stick to 1-2 social media platforms to start. Trying to manage 6 different social media platforms and constantly put different content on each is far too time consuming as well as difficult to grow a large following on each. We suggest picking 1-2 and focusing on those. 
Next, we suggest tailoring your content to match the type of clients you work with. For example if your primary client is 30-50 year old men who are looking to lose weight, you'll want to put out content that they find appealing. Things such as, easy workouts to implement throughout your workday, how to eat healthy while working a full time job, etc. 
Finally with social media try and schedule a time in the week to create all of your content. During that time, create as many posts as you'd like to have that week and then you can use Facebooks publishing tools to schedule the days and times you want those posts to go out. By doing this you can save yourself a large amount of time and make sure you frequently post. 
Collect emails
Collecting an email list is a valuable way to always have a list of leads you can reach out to. You'll never be able to control if a client moves or needs to cancel, but if you collect an email list of potential clients then you will always have people to reach out to when you lose a client. 
Starting an email list does take some initial time and there are many ways you can do it. We are going to highlight two of those which are creating blog posts, or creating a downloadable e-book. 
There are many sites you can use to create your own free blog, and once you've selected one you can start writing content that your target audience would want to read. Similarly to social media we suggest setting aside 1 hour a week to write a blog post and once it's completed share it on your social media profiles to help get people to read your posts. 
Creating an e-book will likely take a lot more upfront time to complete. Creating a quality e-book can take many hours, but there are many great tools out there like Canva which can help reduce that. The great thing about e-books is that once you have it created you can use it forever and the only time it takes after that is just continuously promoting it on social media, facebook groups, and online forums to capture more emails. 
Once you've collected some emails you can reach out to those individuals or keep sending them quality content to keep them engaged and to convert them to clients. 
Always be selling
This may sound like an obvious way to grow your business, but it's something that very few trainers actually do. 
What do we mean when we say, "Always be selling?" We literally mean always look for opportunities to promote your business and sell what you do. A prime example of this is when a friend or colleague posts on Facebook about getting back into shape, rather than just reading their post, comment on it and let them know you'd love to help if they ever had any need. 
Along those lines, make sure you're putting yourself in places where you can have the opportunity to promote our business. There are hundreds of facebook groups you can join where potential clients are looking for trainers or where people are looking for ways to get healthier. You can post about your business and find ways to comment that showcase what your business is all about. 
Always be selling, isn't always direct. You can use your network and establish connections with other businesses as well as people who can promote your business for you. We suggest looking through your network of people and establishing a relationship with people who could potentially refer potential clients to you. Great examples of this are doctors, nutritionists, hair stylists, chiropractors, physical therapists and even your current clients. Once they refer somebody to you, you can set up a partner program where you can send them a gift card, thank you note or some other incentive thanking them for the referral. 
Again promoting your business and establishing connections can take as little as a couple of minutes, but it's important to make sure you're always doing it. 
Was this article helpful?
Enter your email below to get more tips and tricks for growing your fitness business.